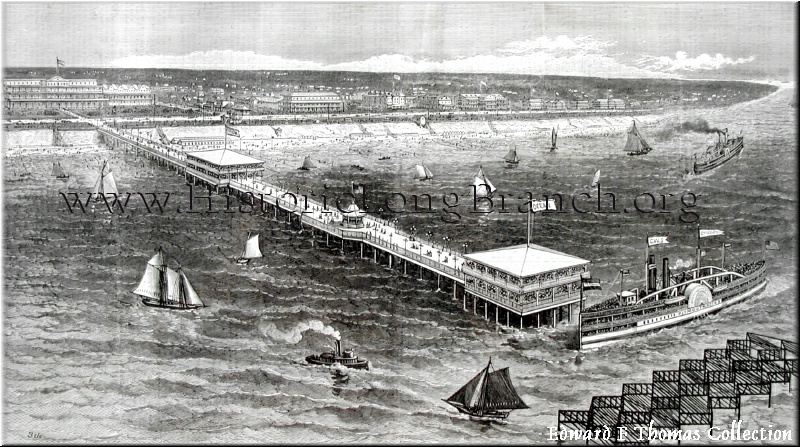 An engraving titled " The Great Iron and Tubular Pier at Long Branch" featured in Frank Leslie's Illustrated Newspaper, May 31st, 1879.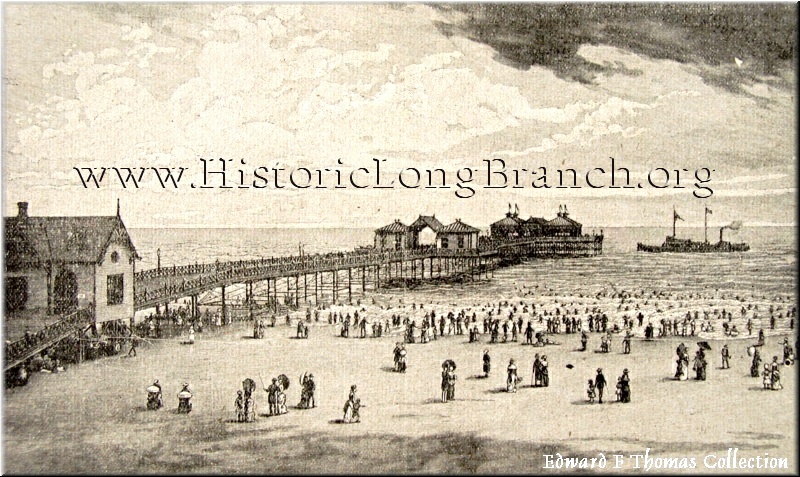 This is titled "Iron Pier and Surf Bathing, Long Branch, New Jersey" 1890.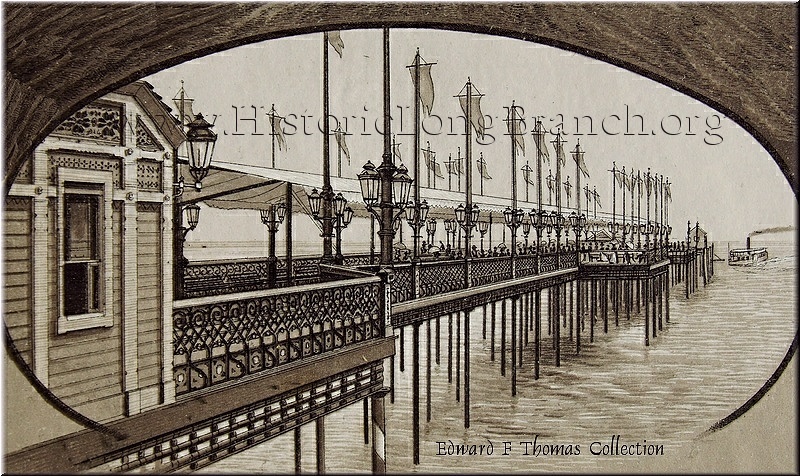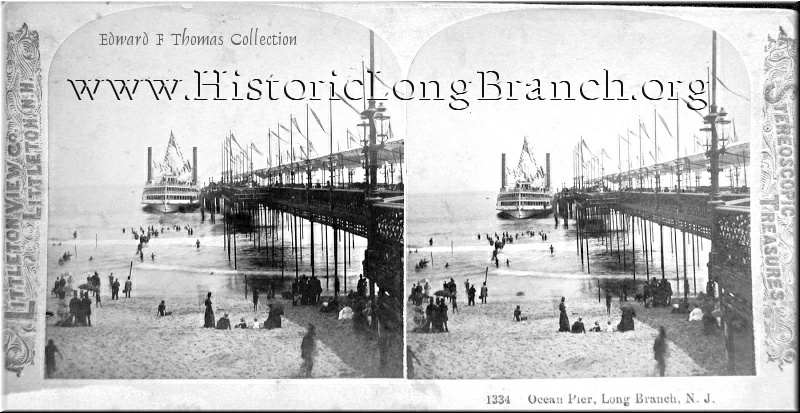 A stereoscopic photograph of the original Tubular Steel Pier, the first of three piers to be built.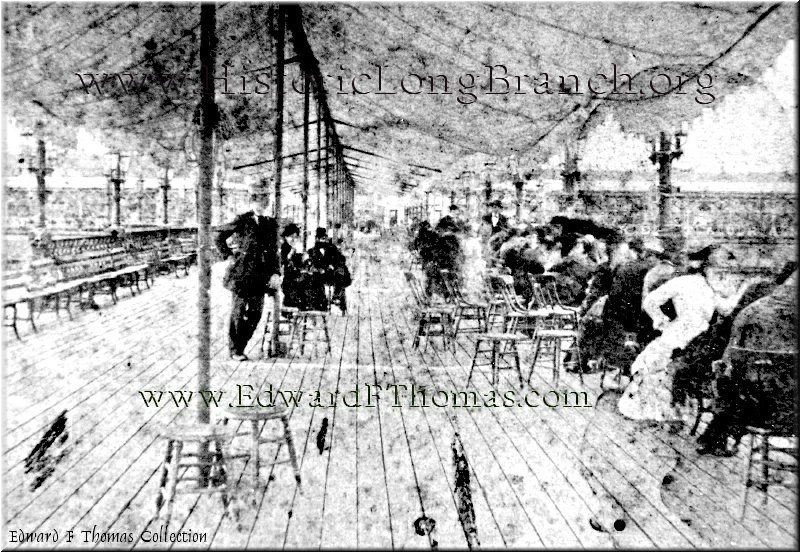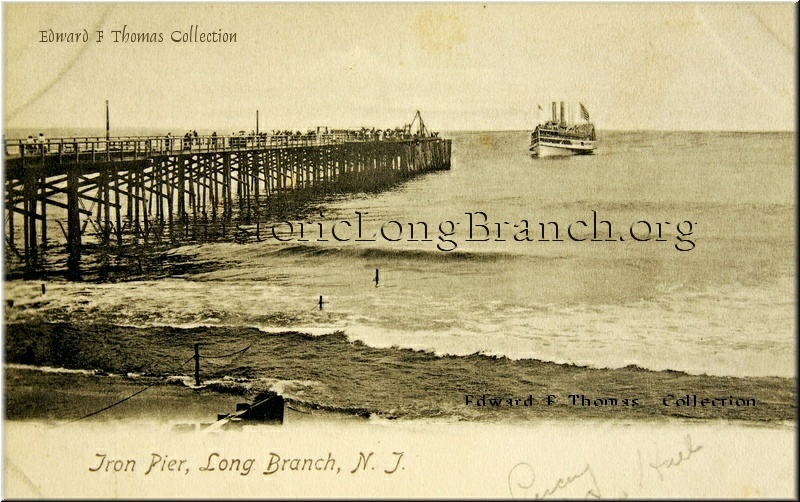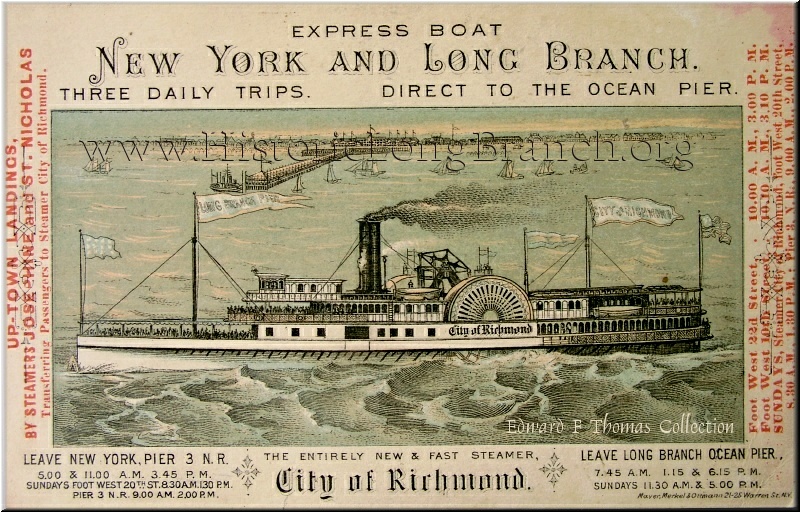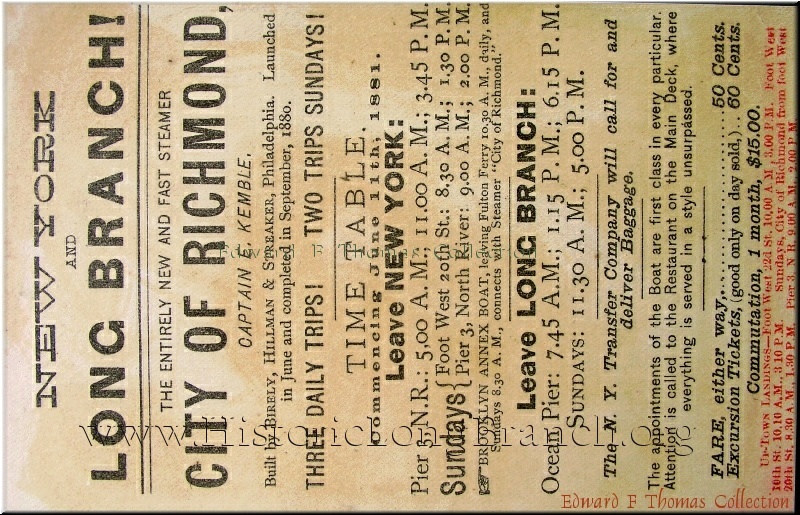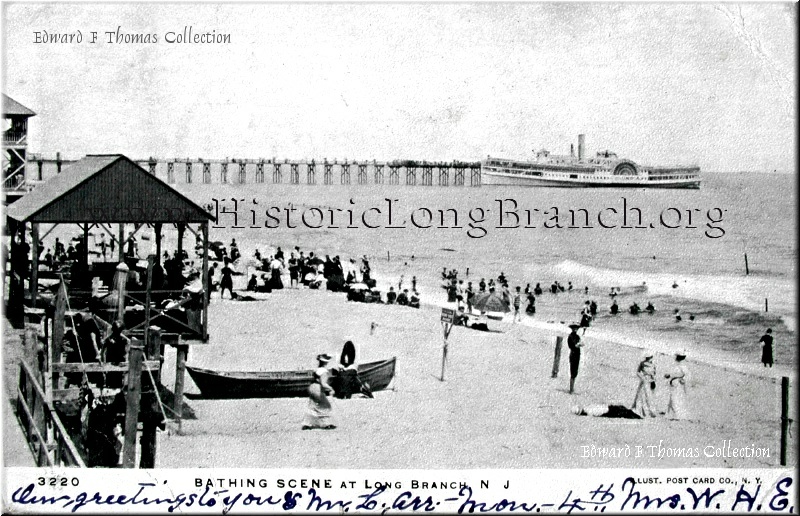 Postmarked June 8, 1906.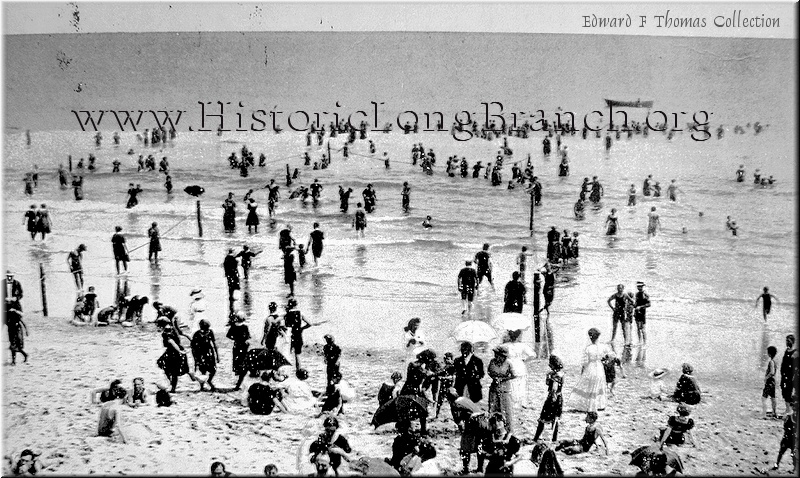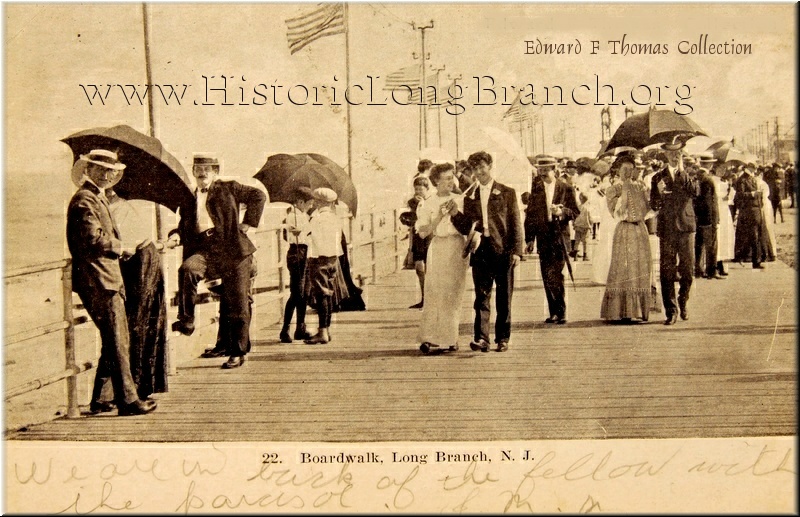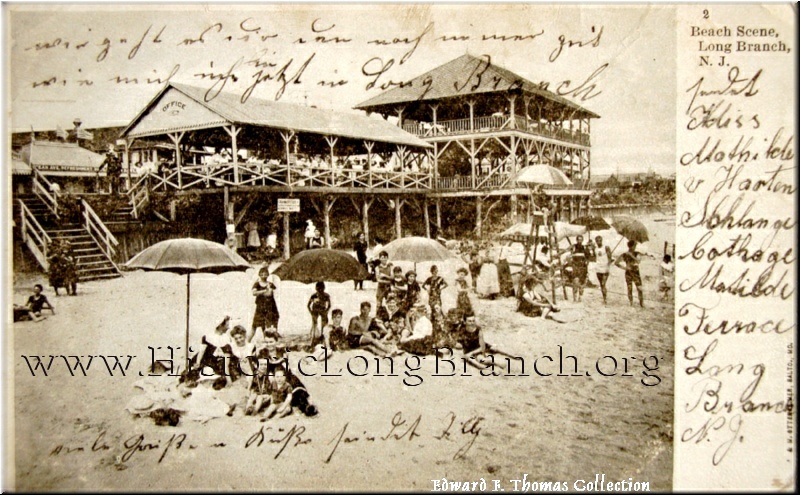 This is a photo postcard of a pavilion postmarked July 10th, 1906.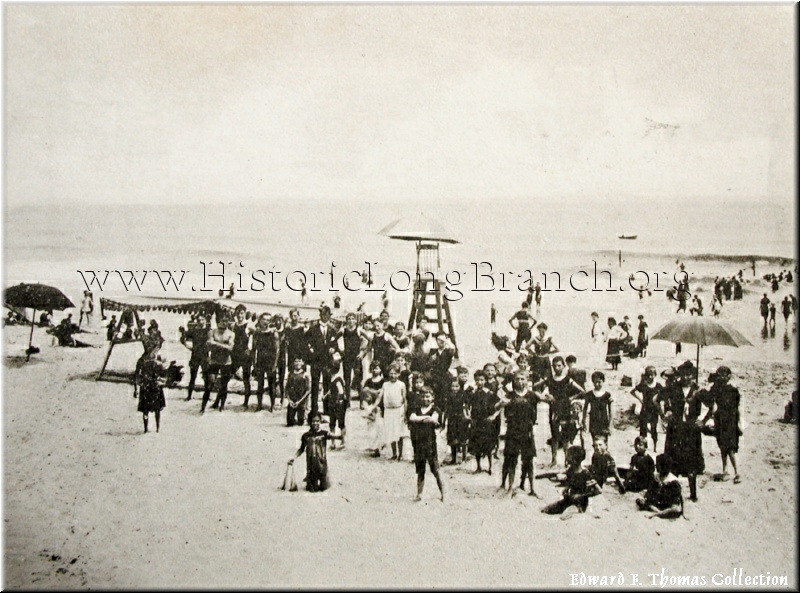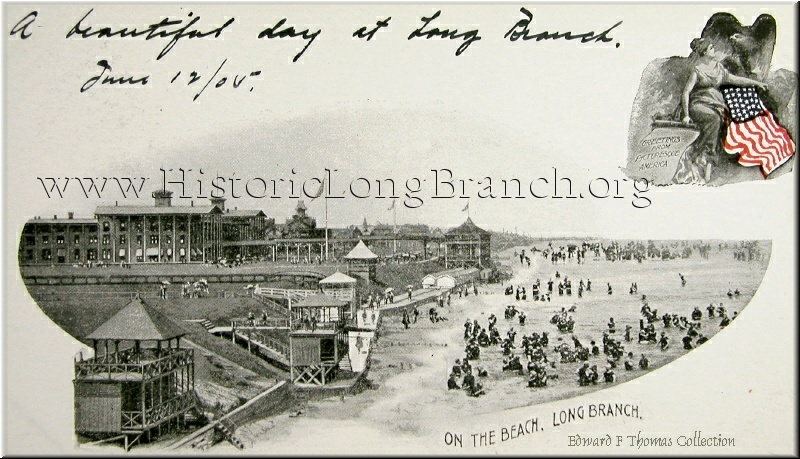 This is a view looking north toward the beach pavilion at Brighton and Ocean Avenues.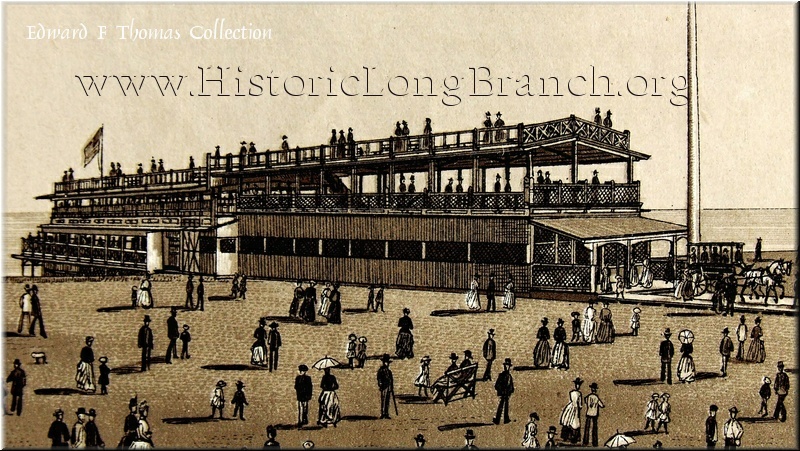 This is titled the "Hollywood Hotel Beach Pavilion." They likely had carriages from the hotel to the beach for their guests.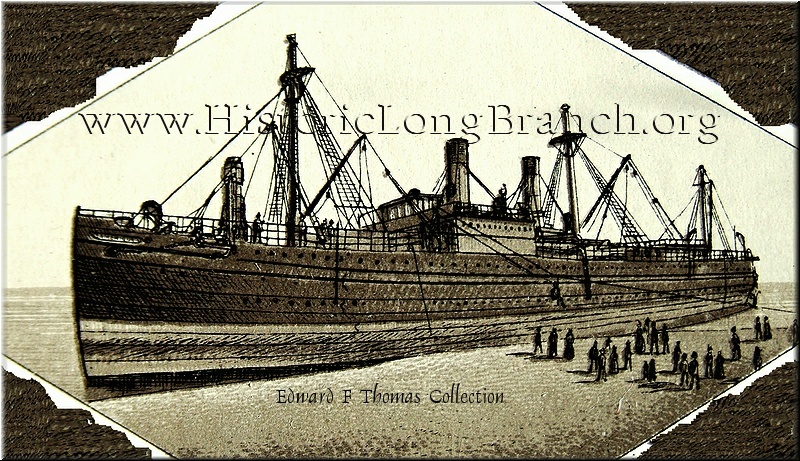 The grounded steam ship "Amerique." Stranded Sunday, January 7th, 1877.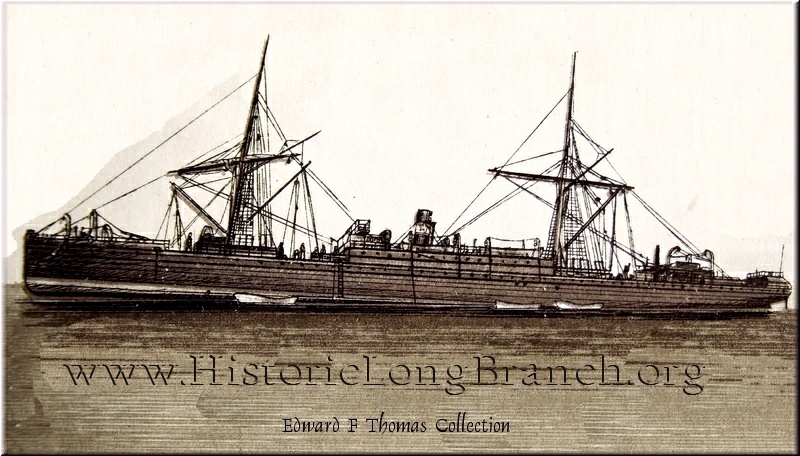 The grounded steam ship "Rusland." Stranded Sunday morning March 18th, 1877.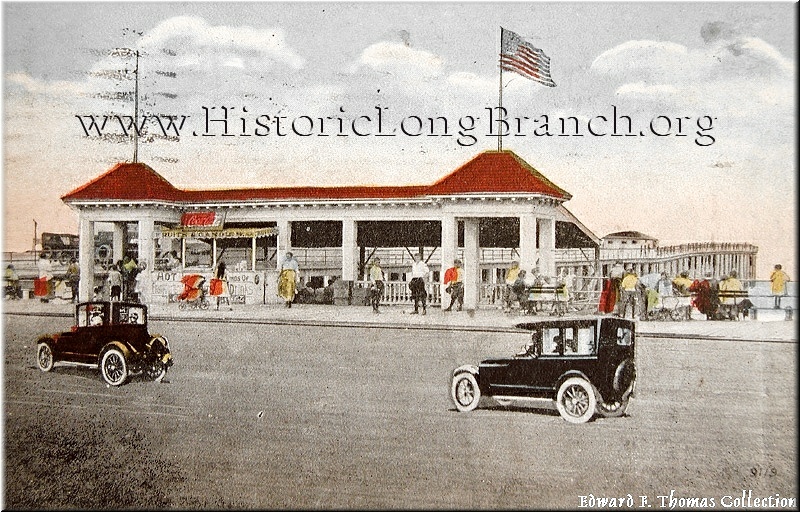 Dated February 23rd, 1921.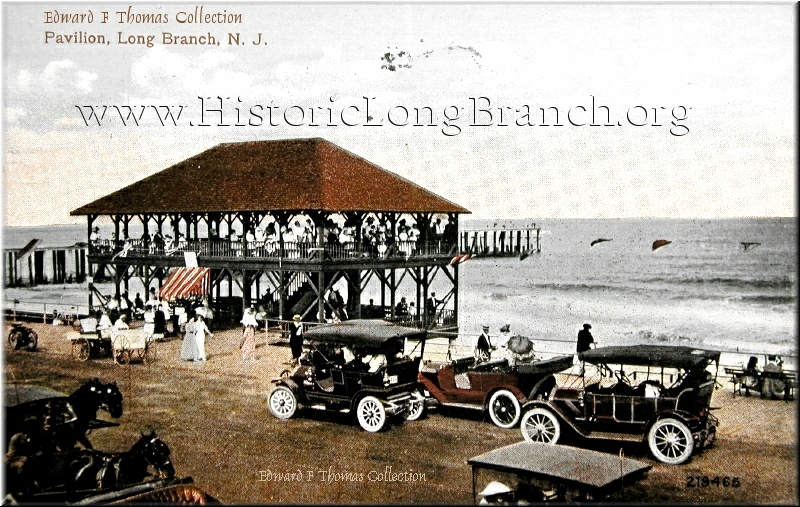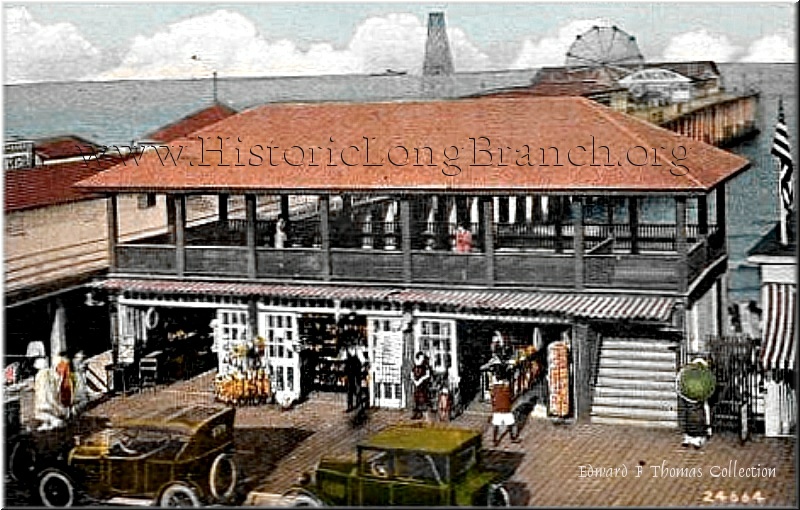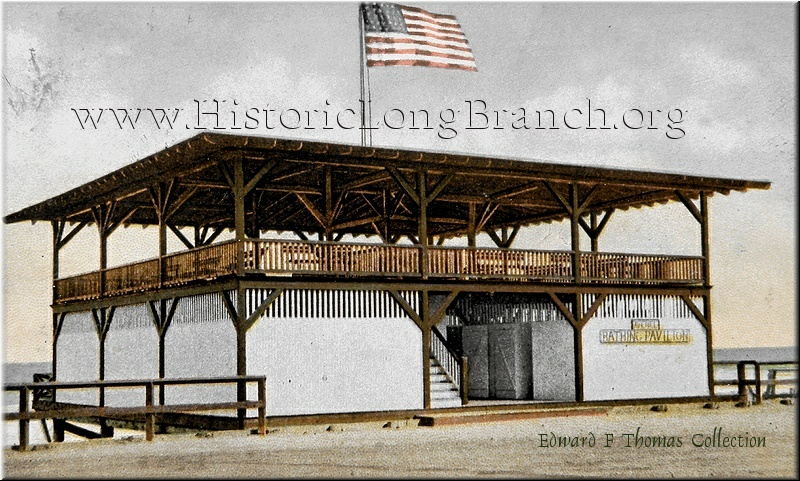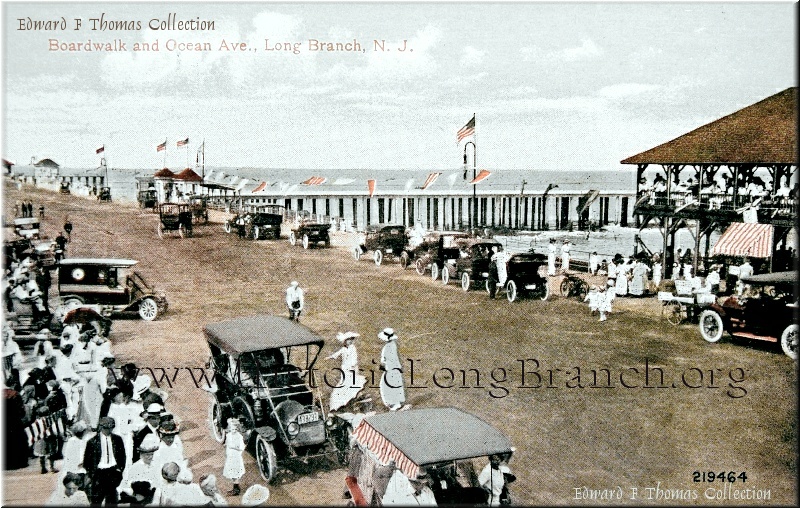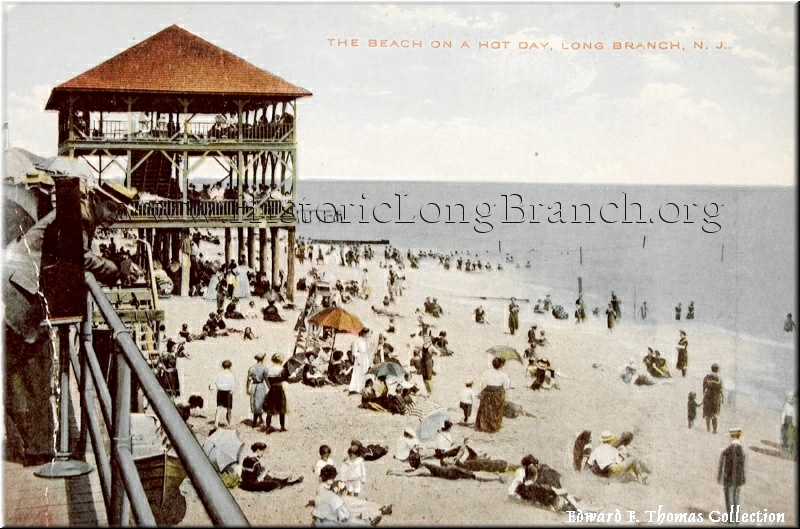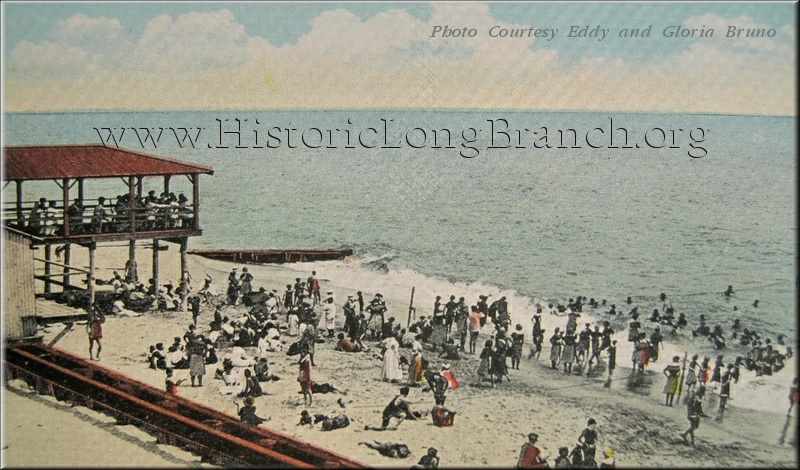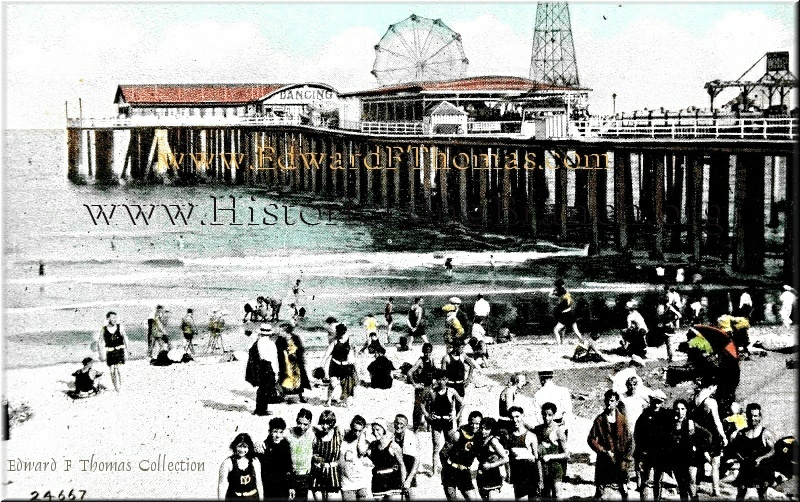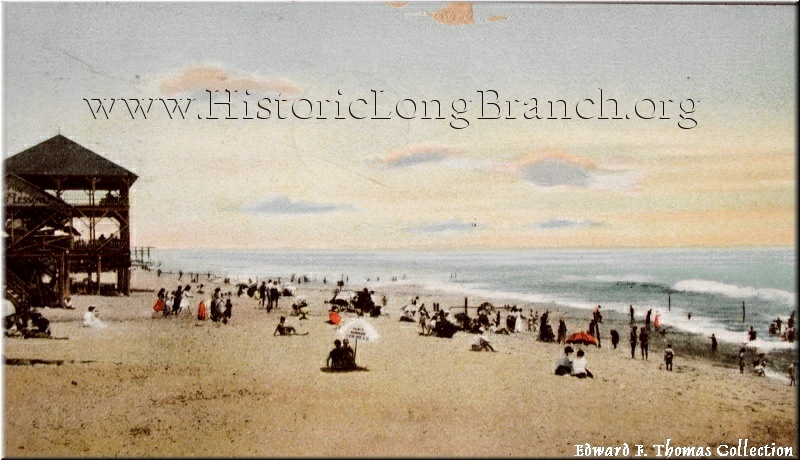 This card is titled "On the Beach, Long Branch, NJ." It's postmarked September 14th, 1906. The sign on the building is advertising swimming lessons.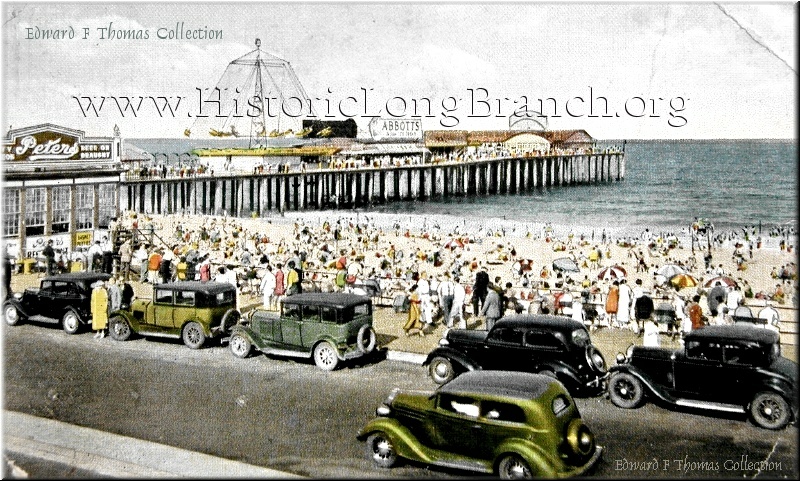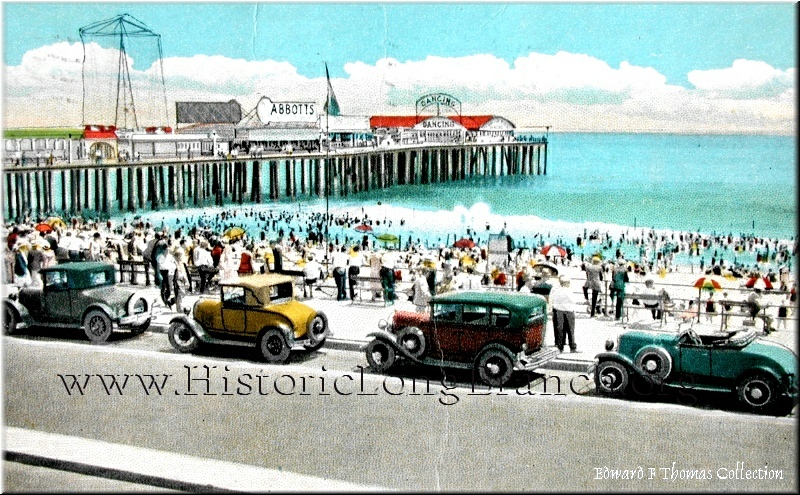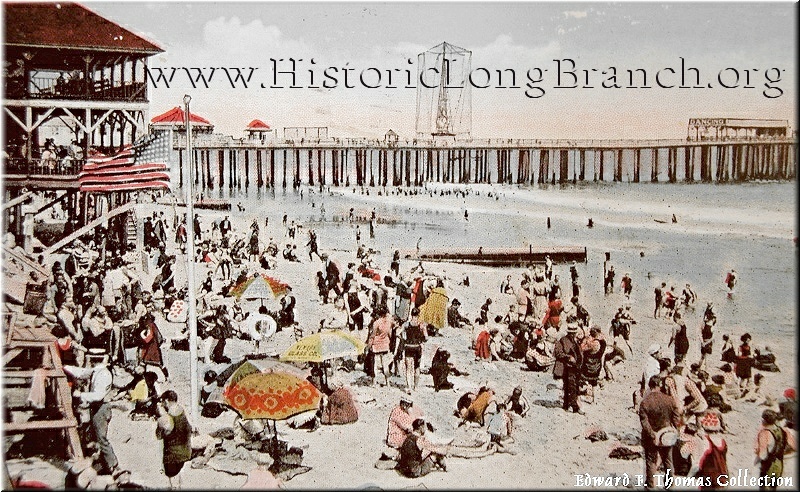 Titled "Bathing scene from Boardwalk, showing thousands of visitors frolicking on the clean, sandy beach that is known far and wide for its shallowness." Dated August 20th, 1924.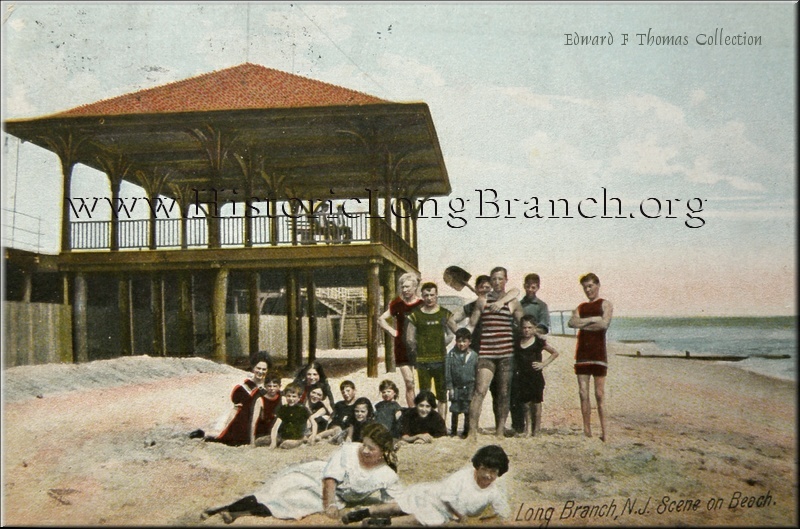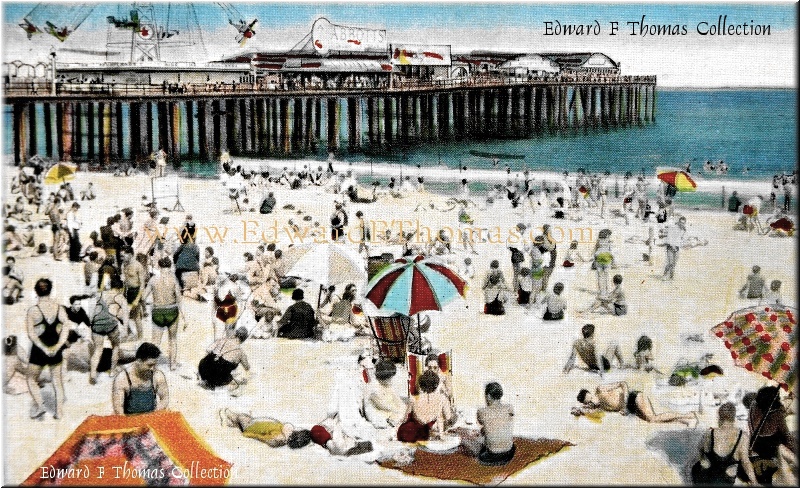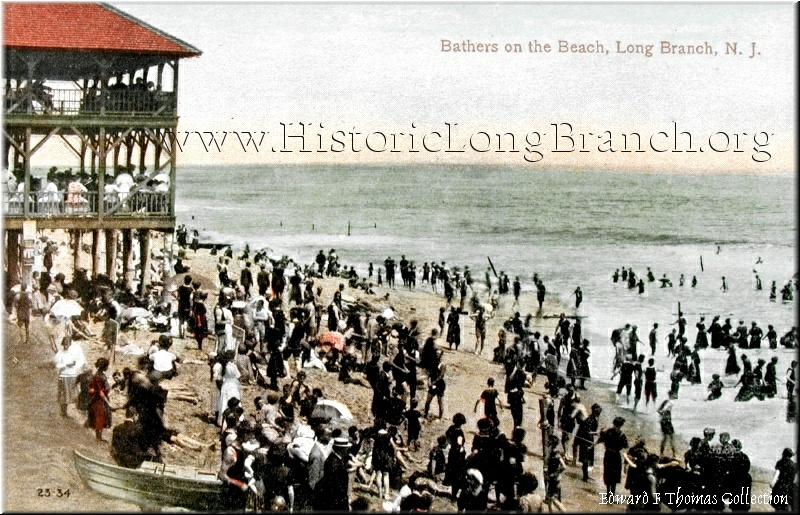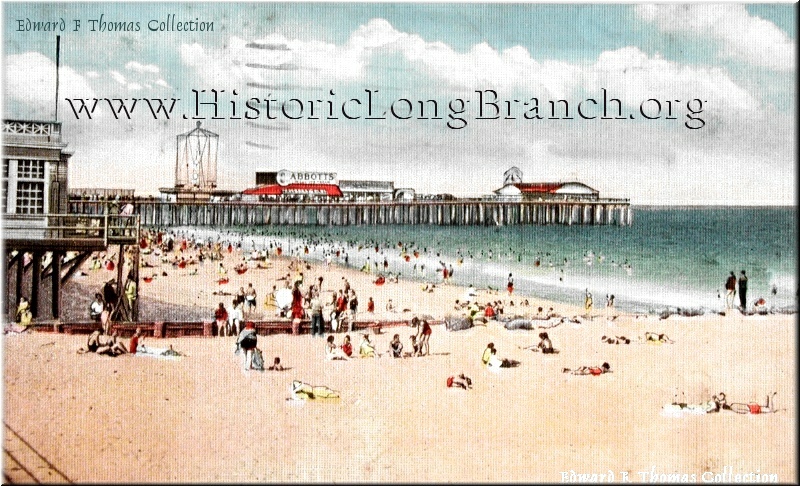 This postcard is dated June 7th, 1937.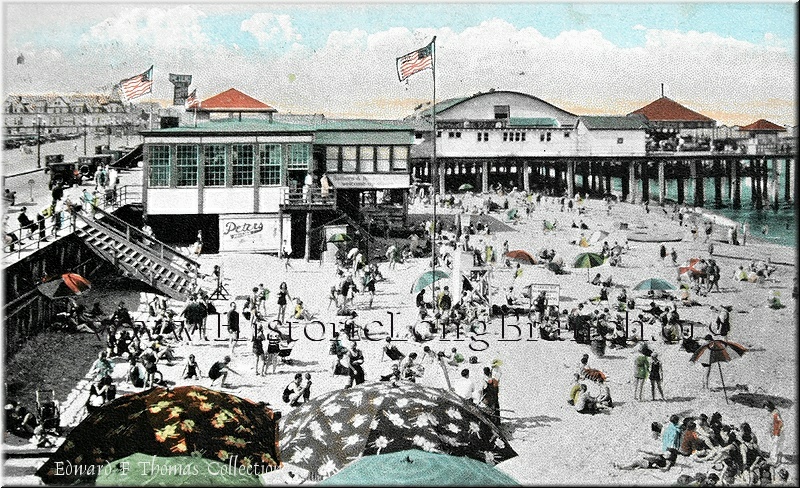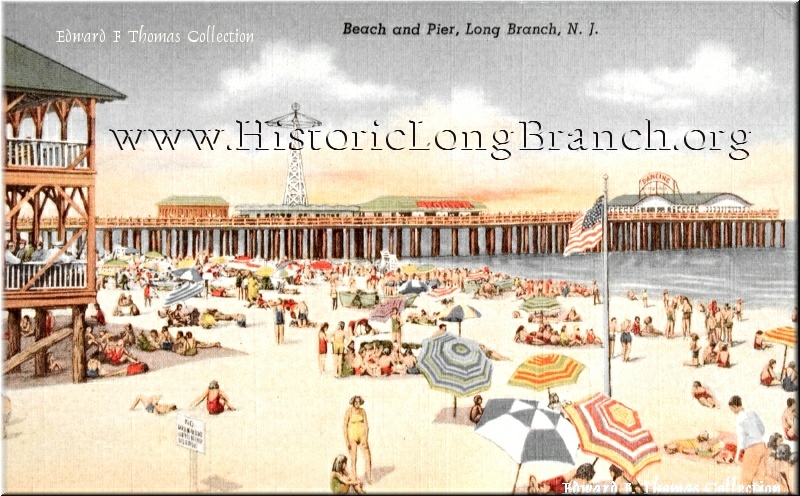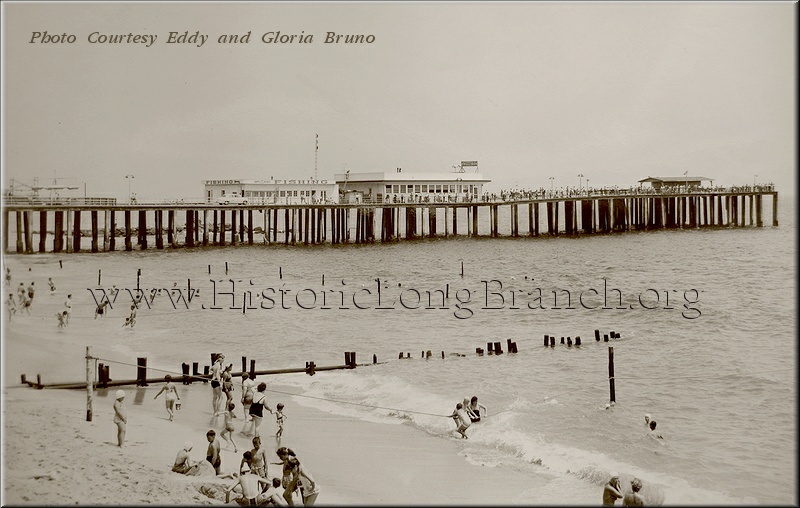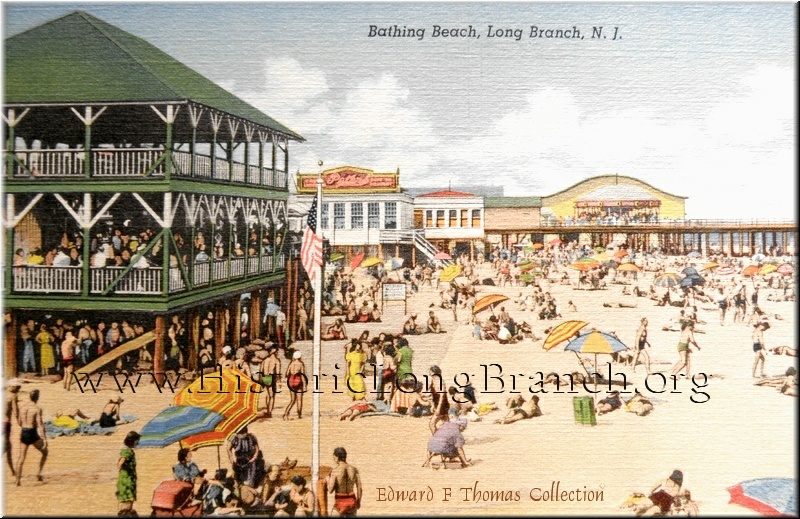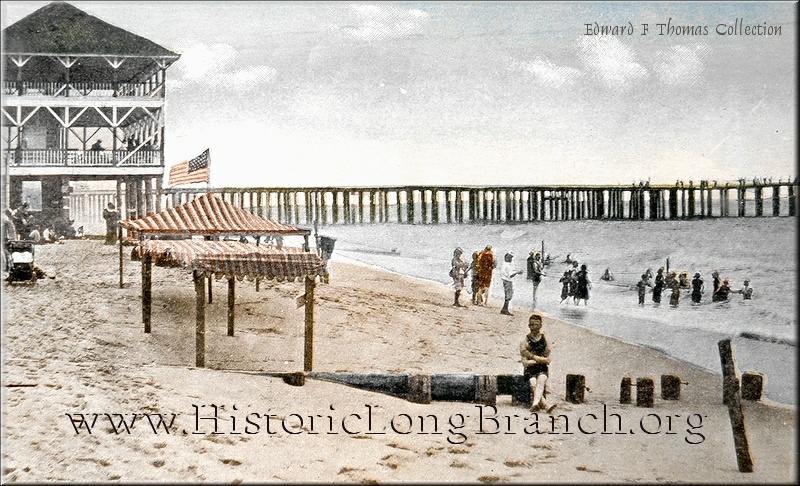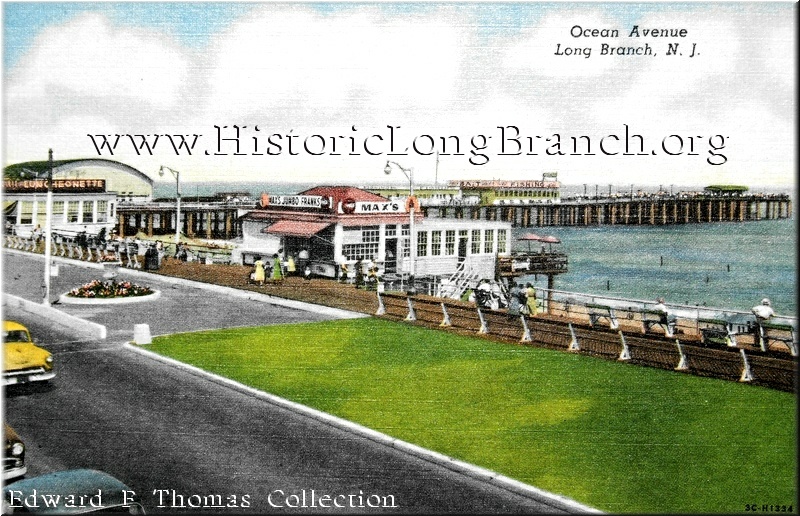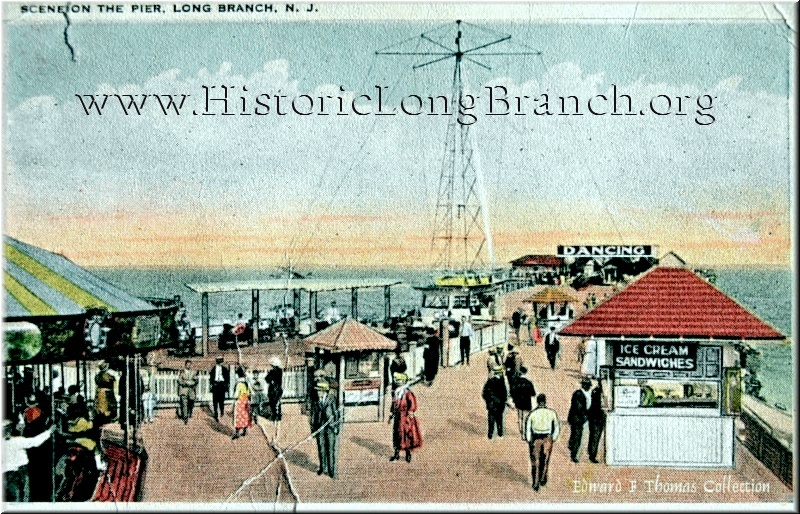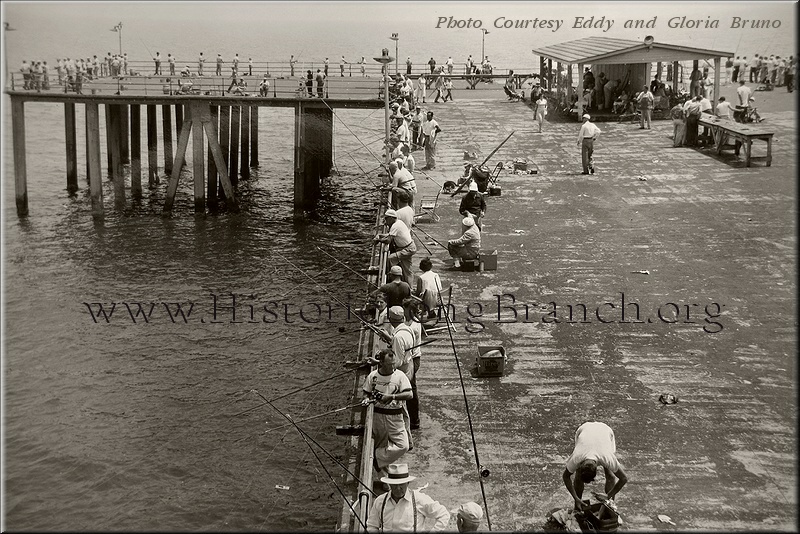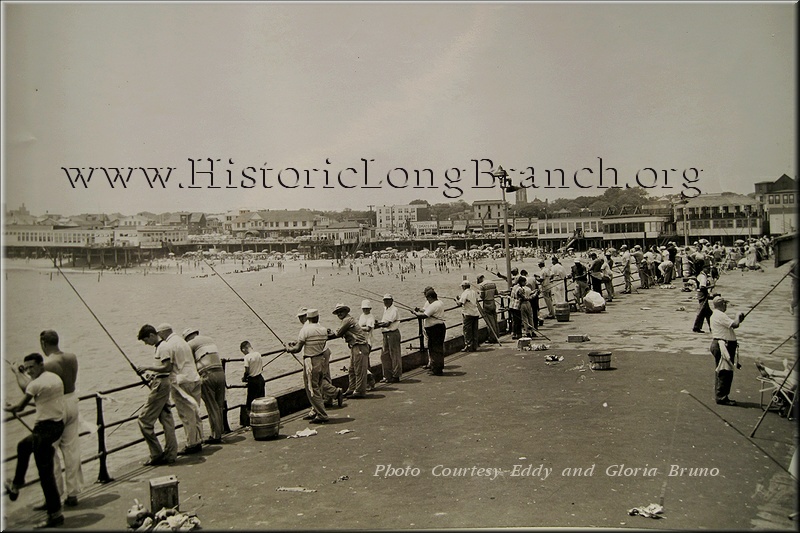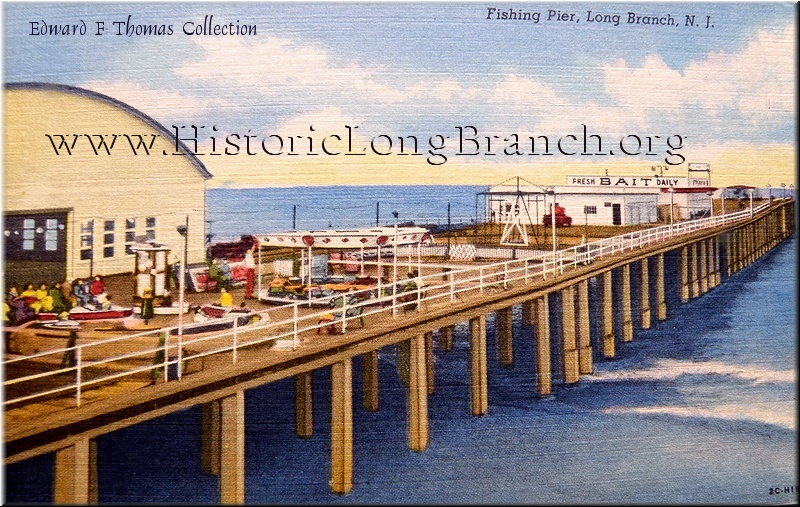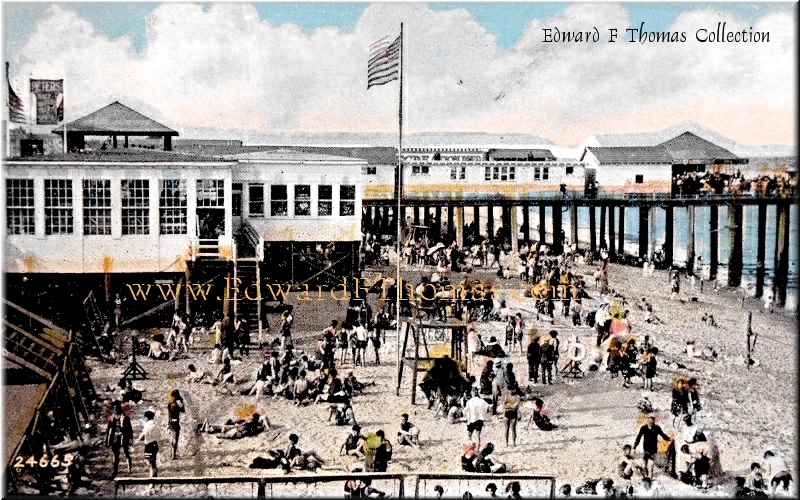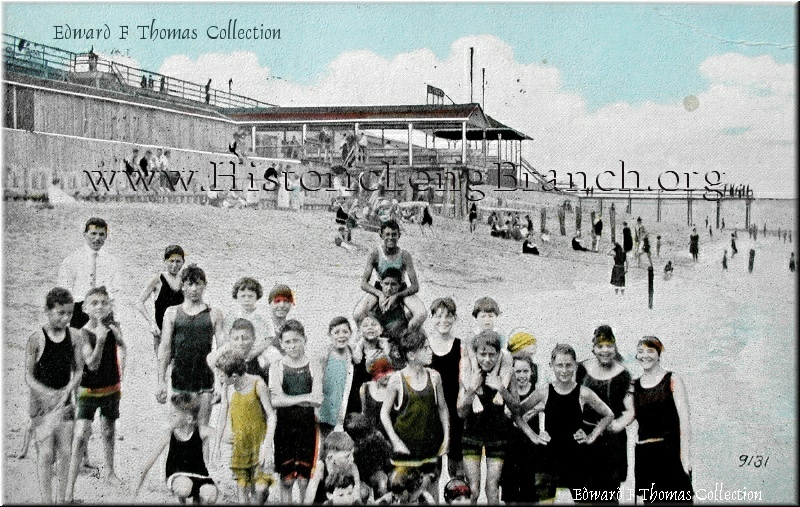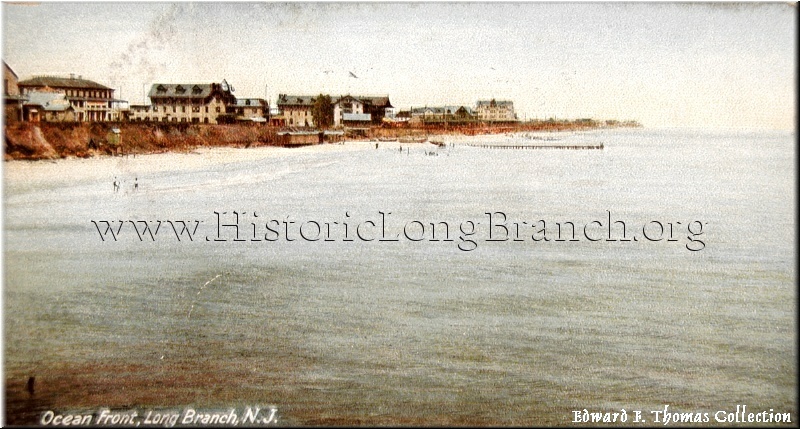 This image is dated September 5th, 1907.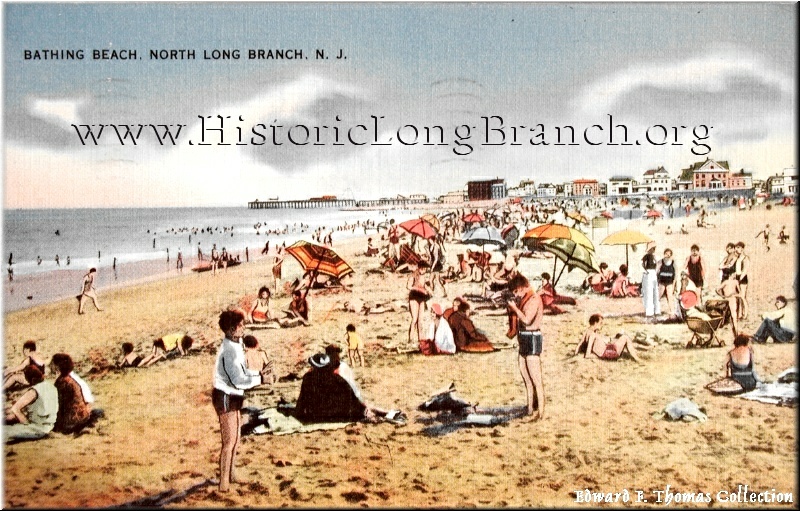 A view of the North End Beach looking South toward the pier. Dated December 4th, 1939. The sender writes "Dear Aunt Kate, This card is out of season but thought you wouldn't mind!"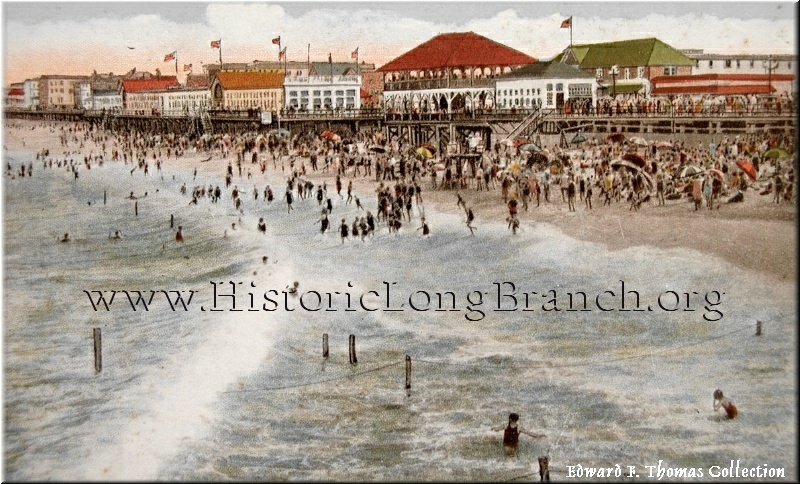 This image of the beach looking South from the pier is dated October 25th, 1923.
The sender of the card wrote.. "Saw the zep today. It leaves tonight for the West. My it's huge. Have been just everywhere... Edith."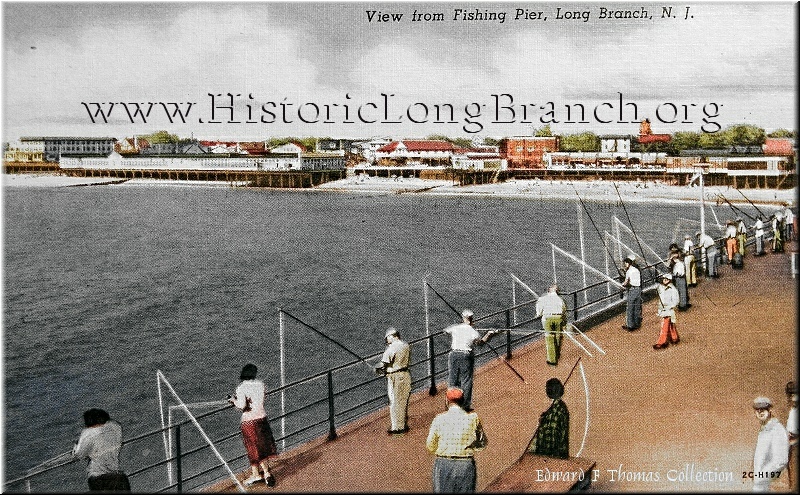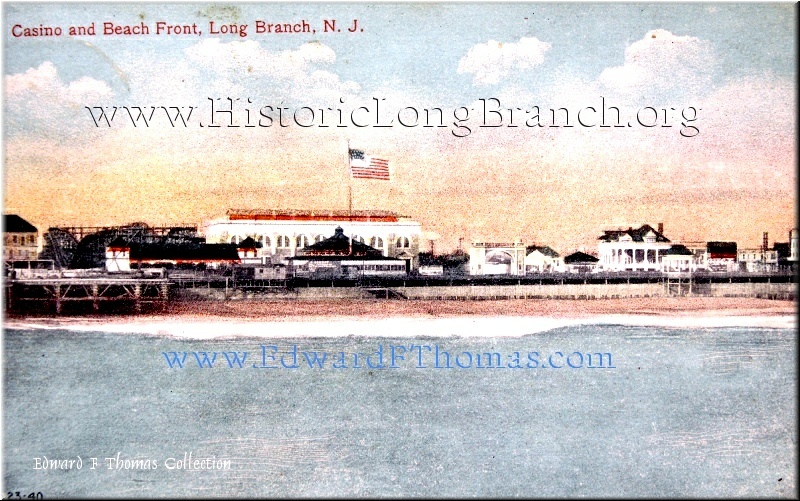 This was a major part of the puzzle for this site.
This is the only image showing the roller coaster located in the south west corner of the Casino lot.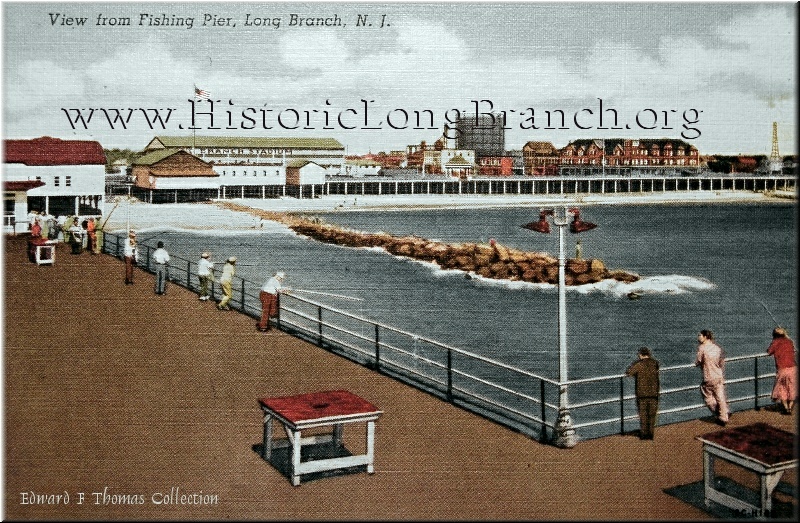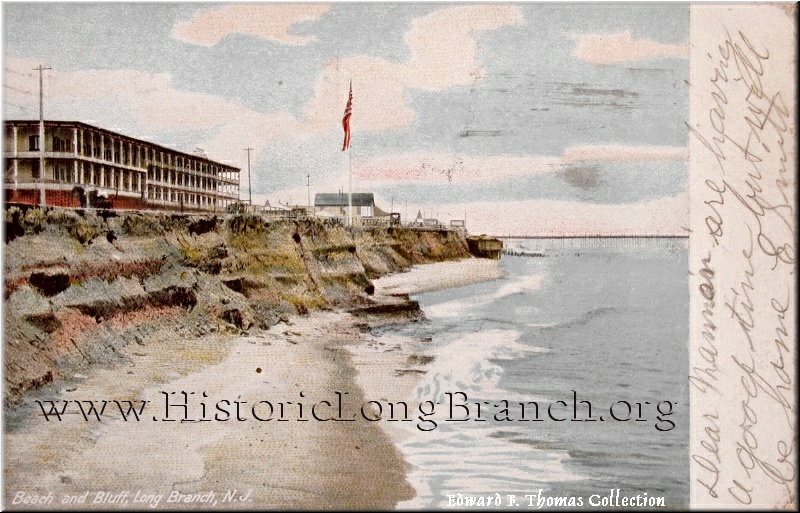 This postcard is dated July 5th, 1906 looking North from the area of Pavilion Avenue.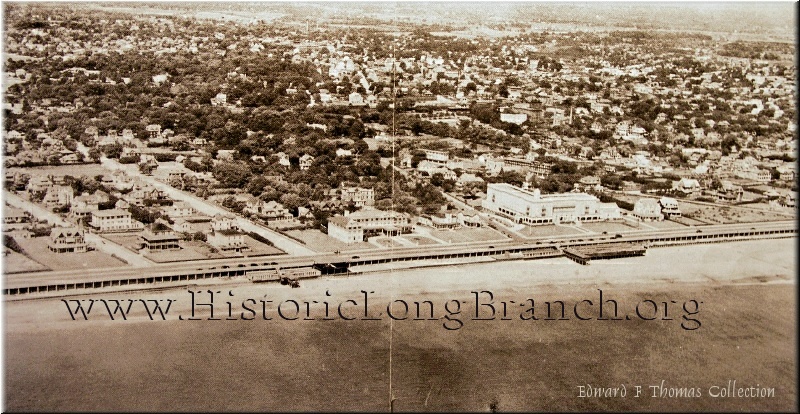 To the right in this image you can see the New Scarboro Hotel located on the northwest corner of Ocean and Bath Avenues. On the centerfold is the Hotel Vendome where the Sea Verge apartments are today.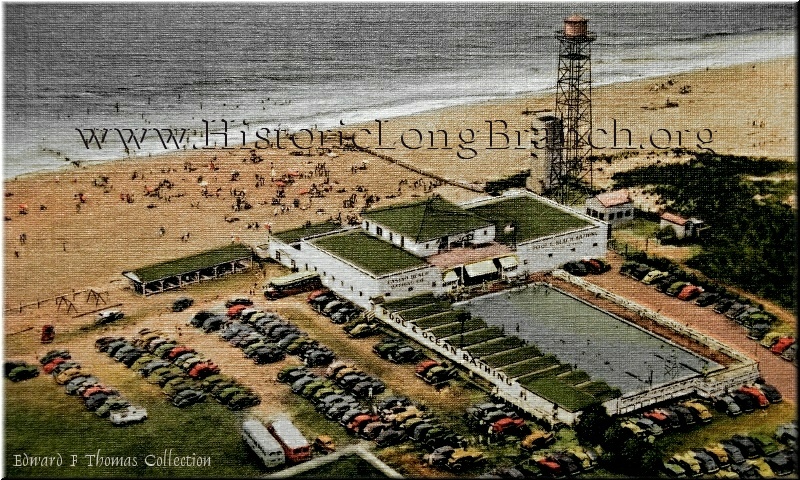 The beach club in North Long Branch.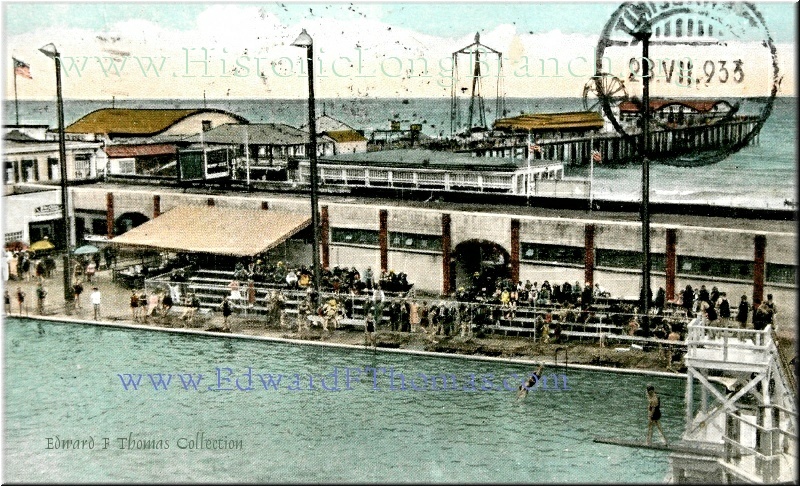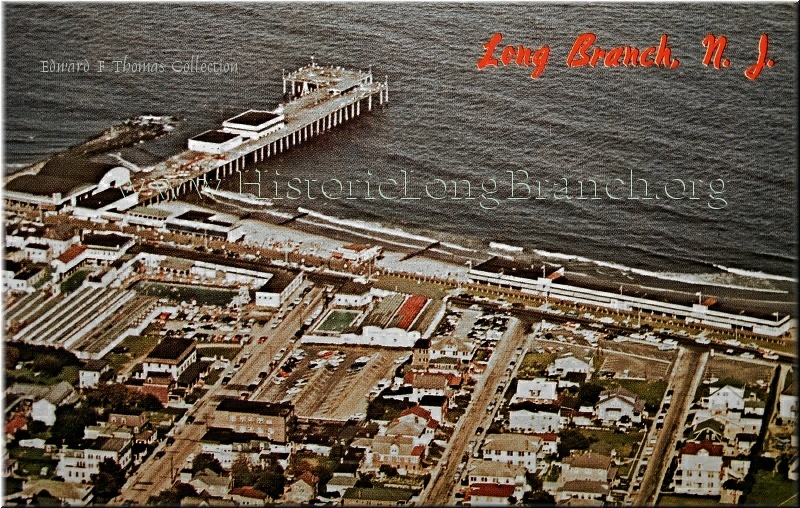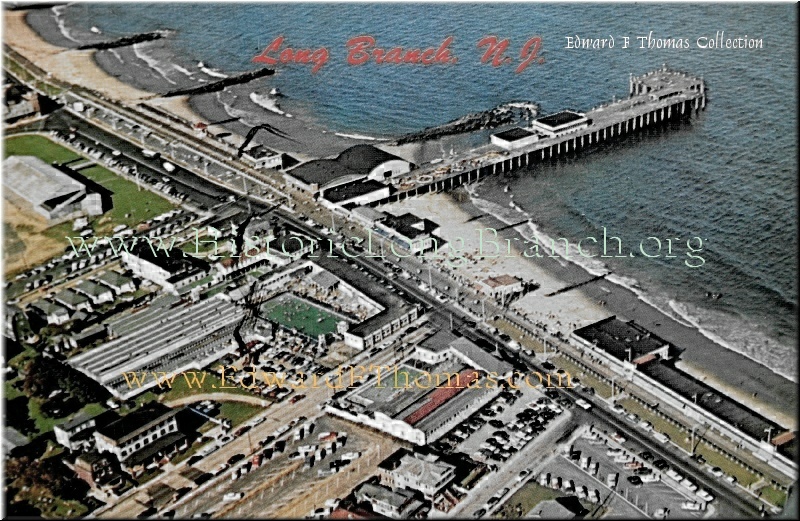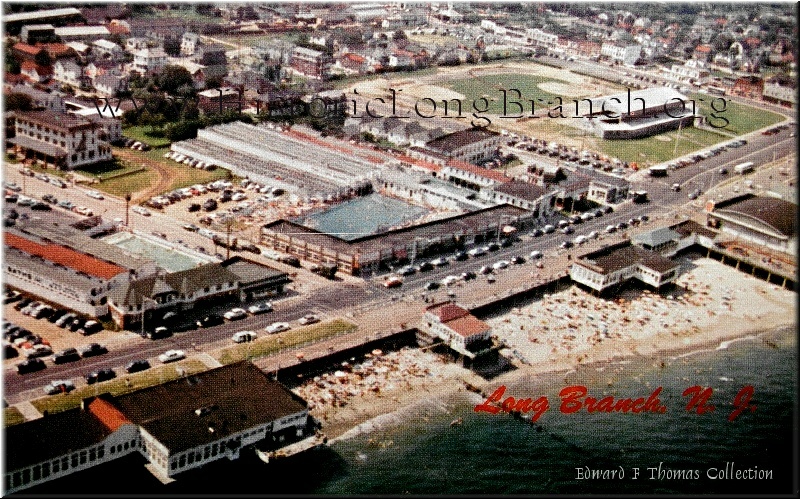 This is the intersection of Ocean and Chelsea Avenues. Cramer's Baths is to the left, Chelsea Pool is center, and Columbia Baths is to the right of it... nothing in this image exists today.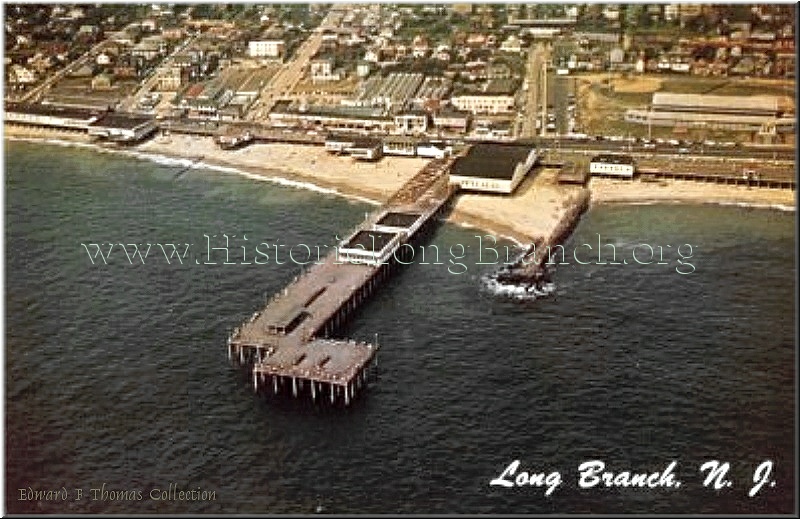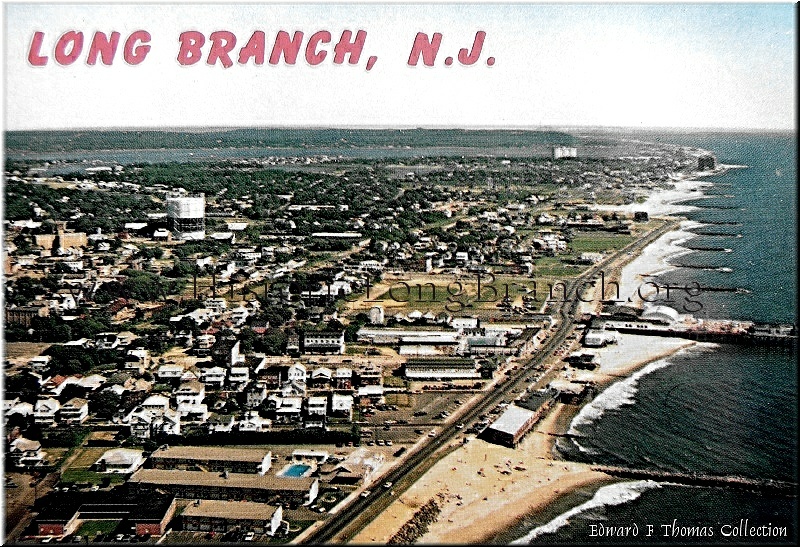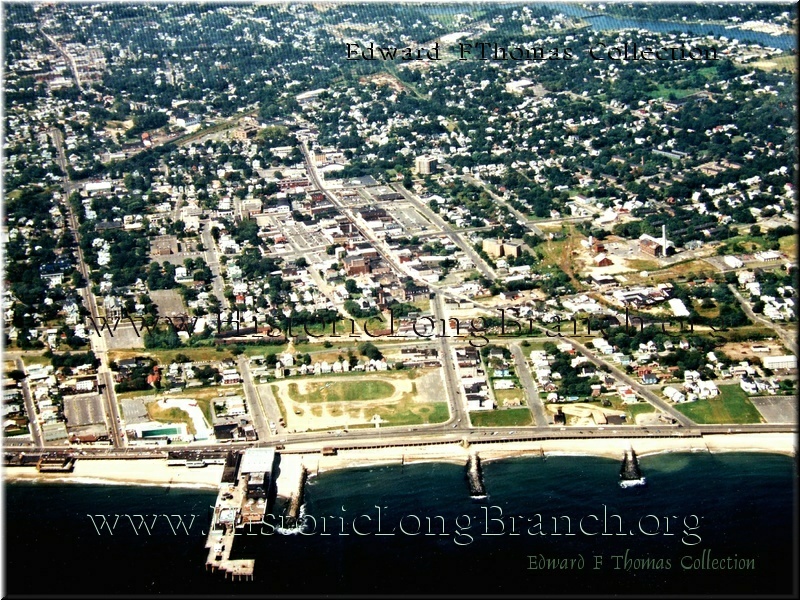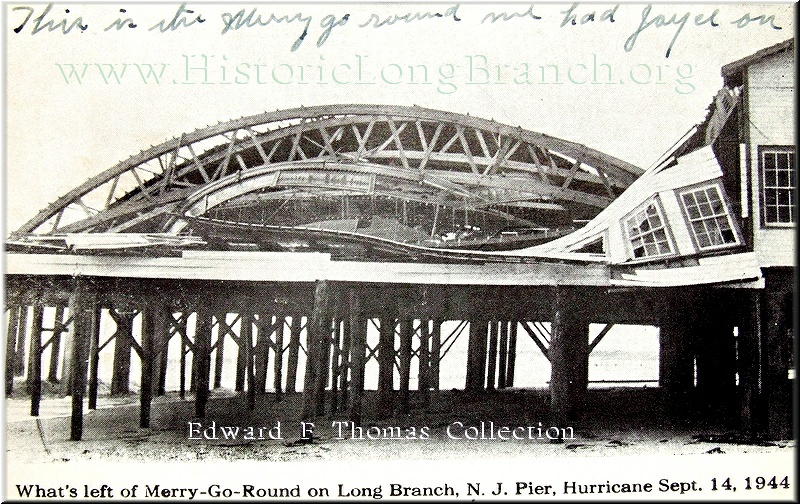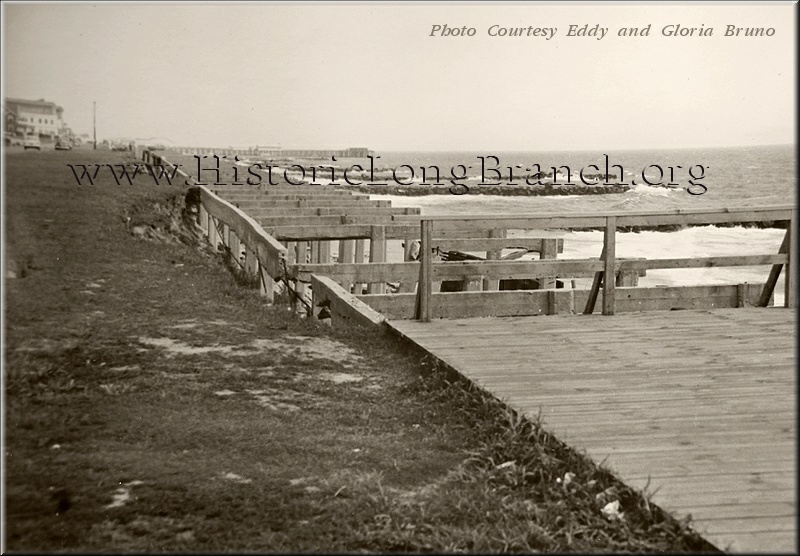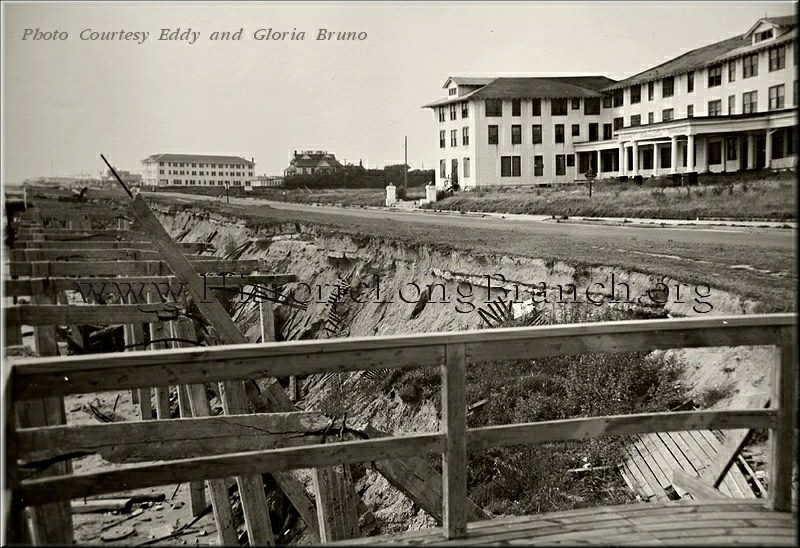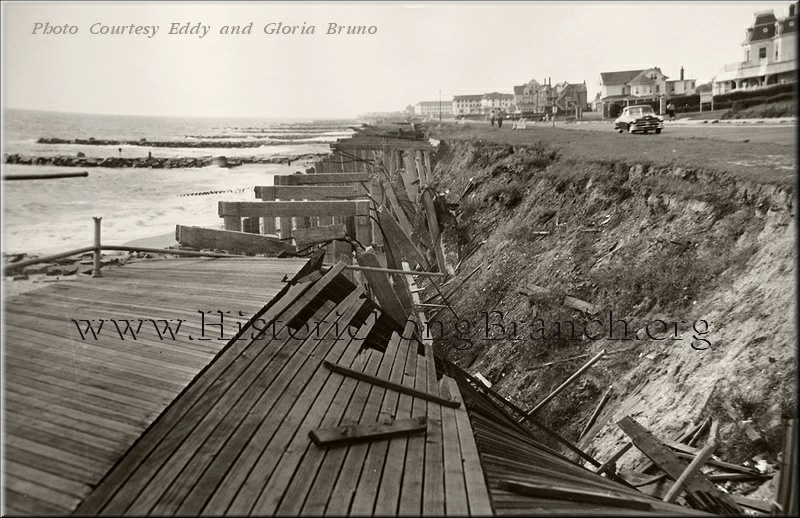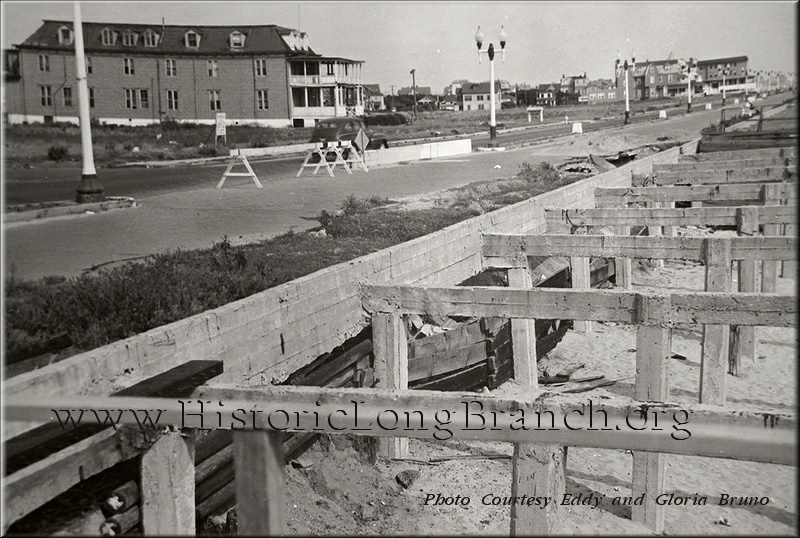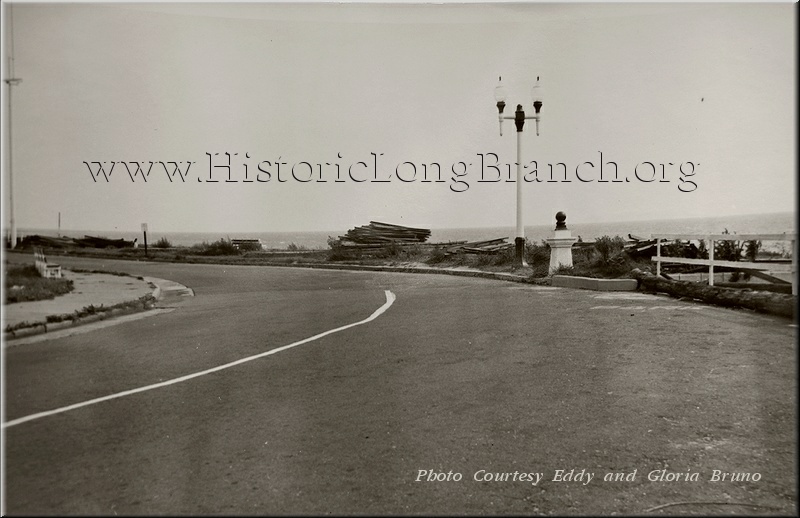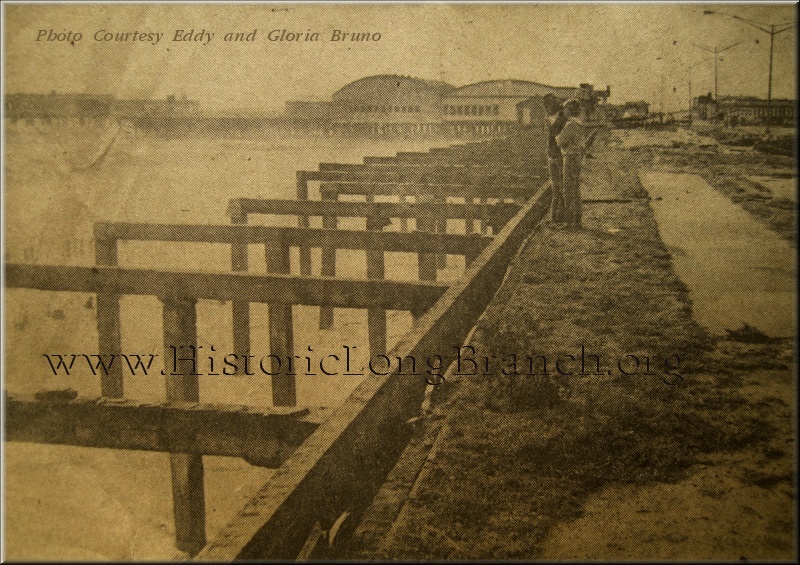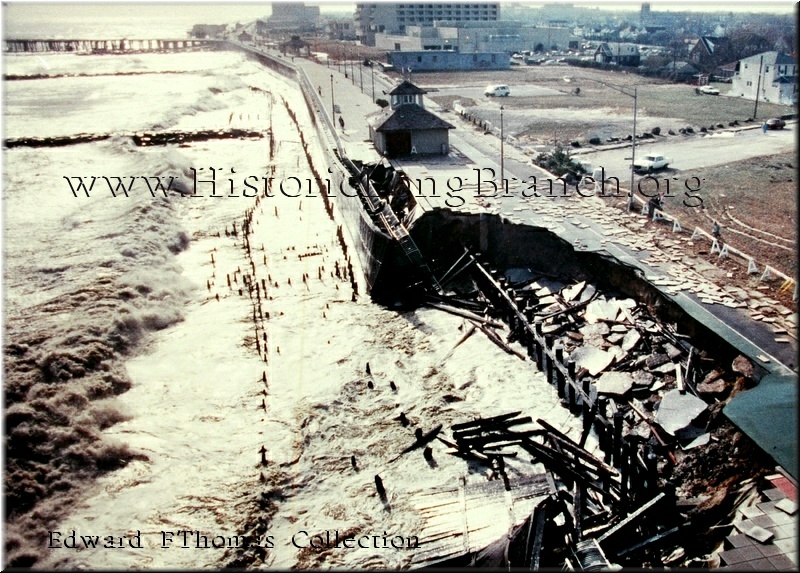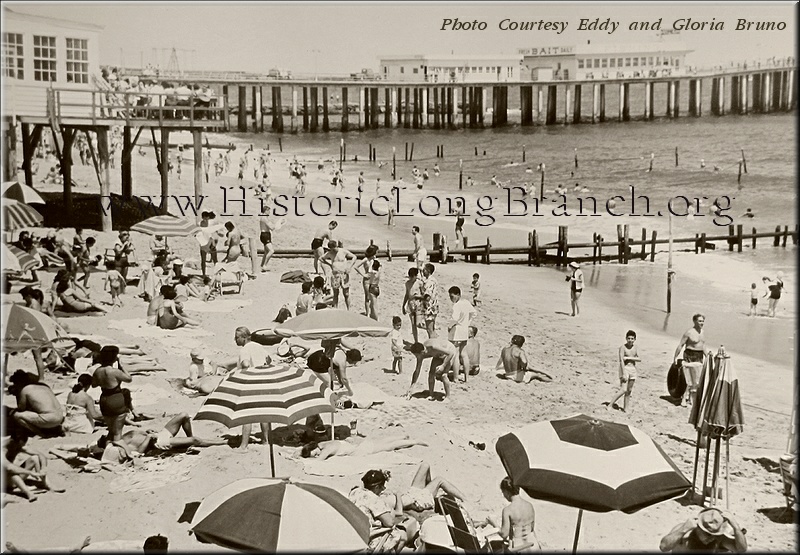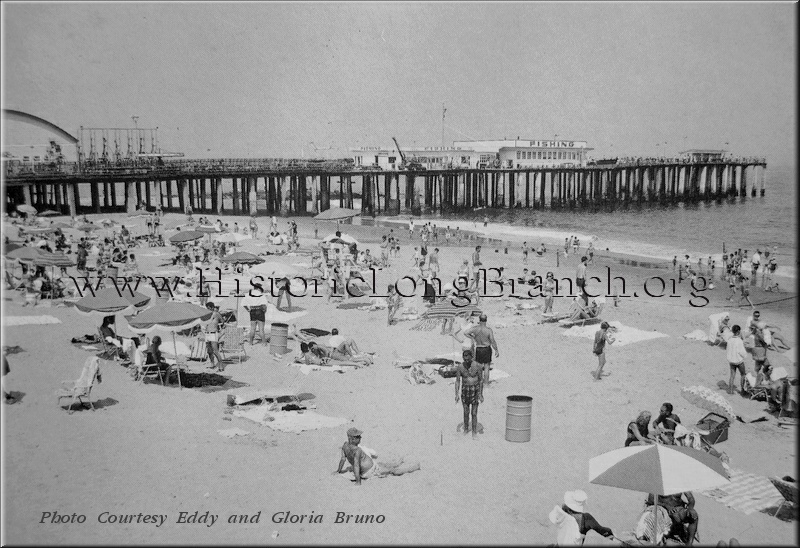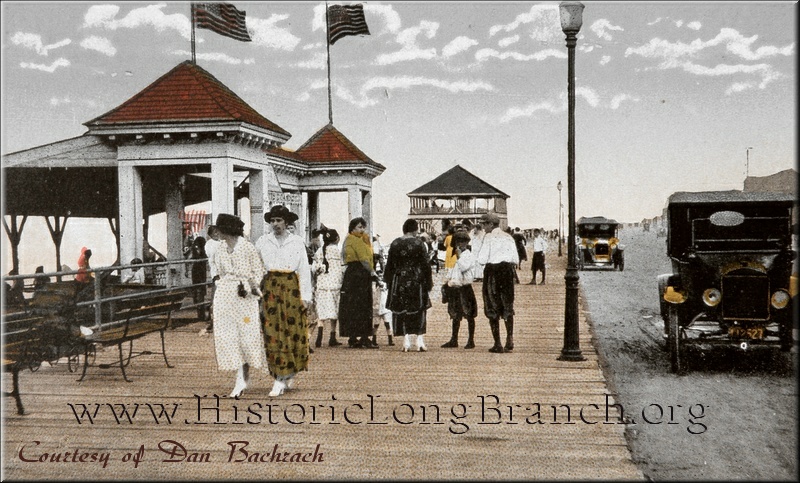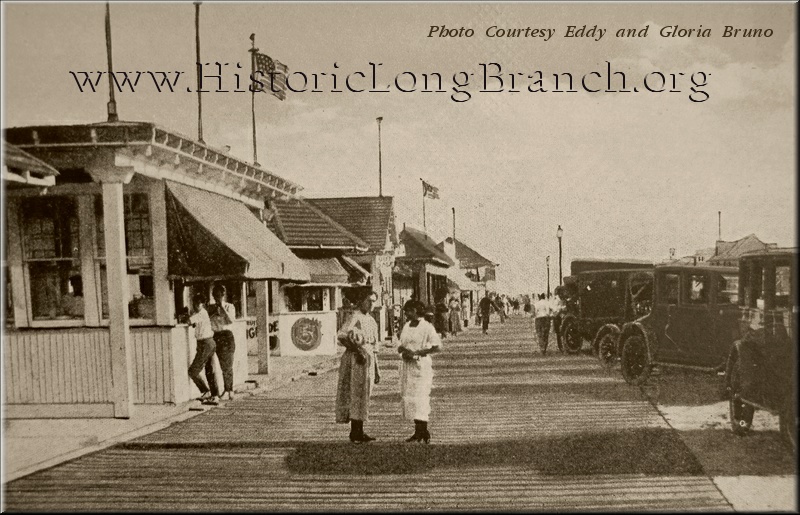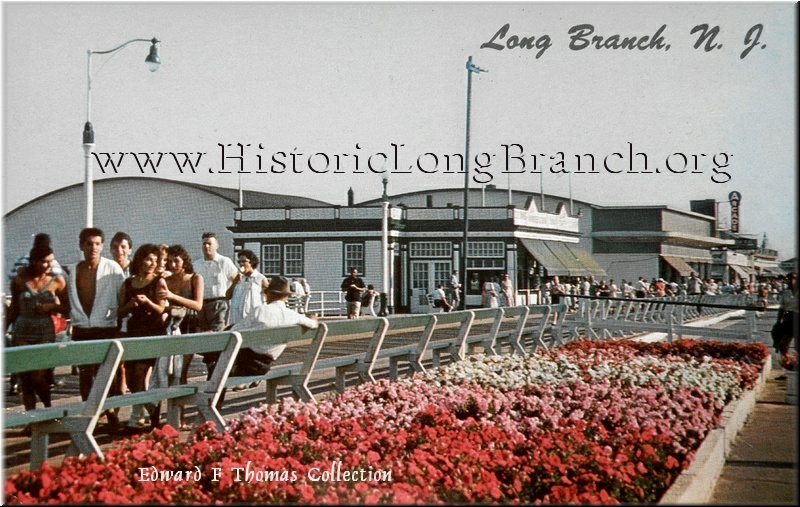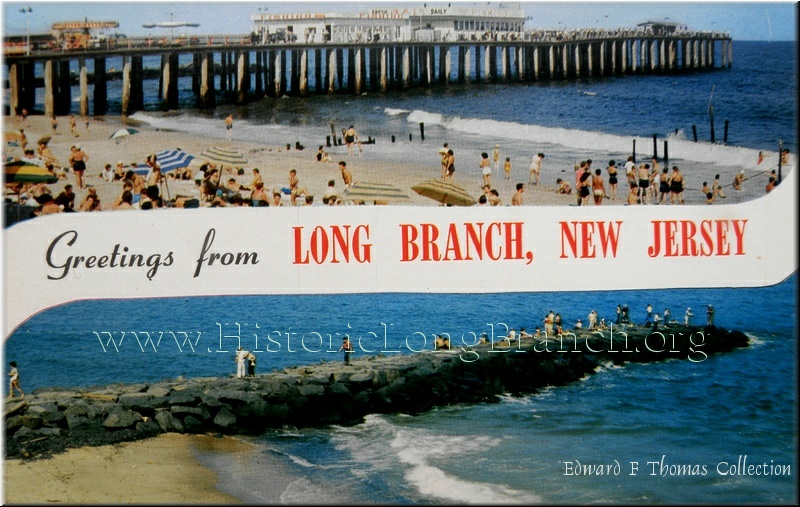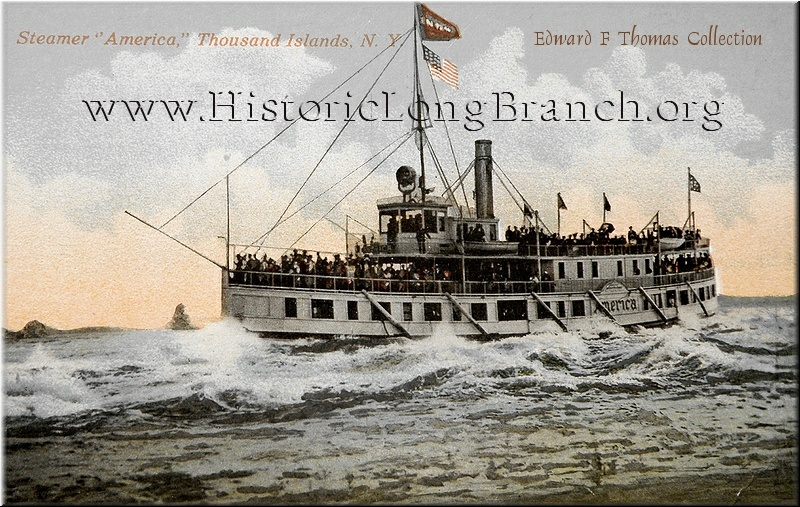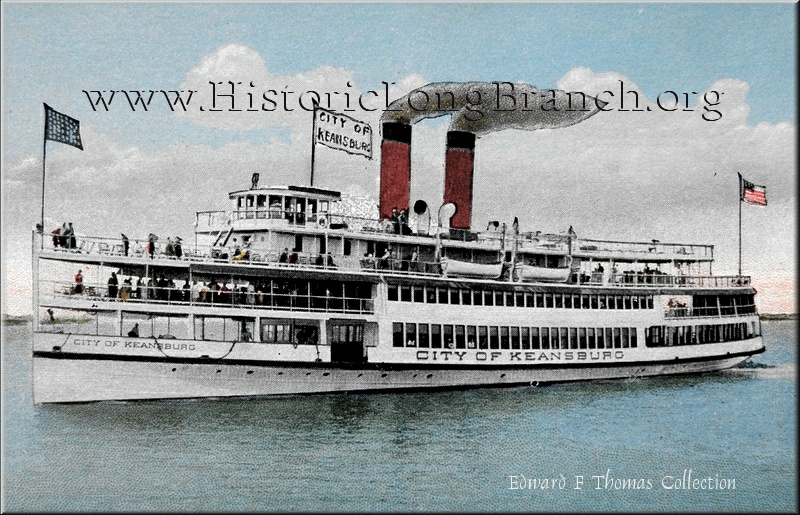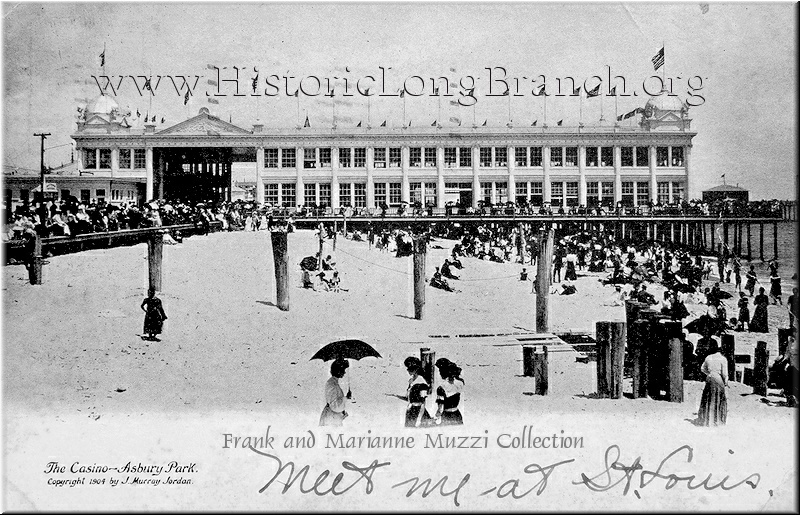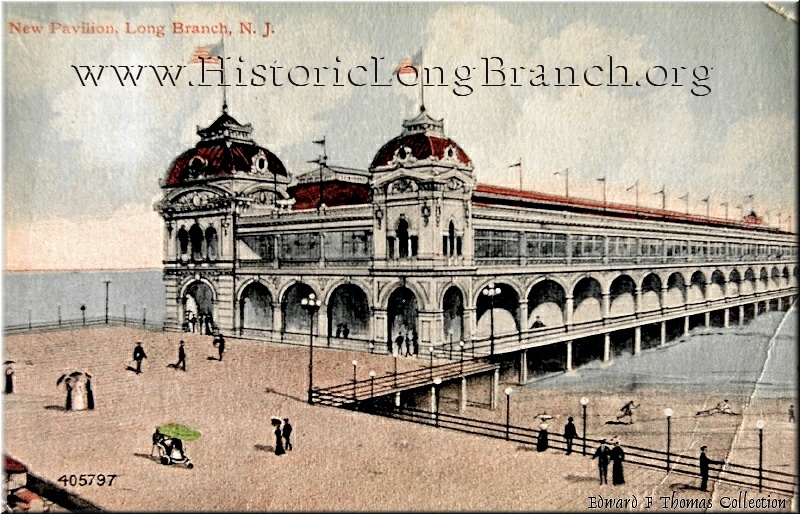 This was never any of the 3 Long Branch Piers.

Music credit: "The Original Rag", Scott Joplin, Composer